This is a really easy recipe that tastes so much better than anything you can buy in the store. Plus, it's super cheap! (I wish I could tell you how cheap, but I'm afraid my receipt got turned into a cat toy :/)
Anyways, you can buy popcorn kernels in the bulk section of your grocery store.
Here's all you need to make a full large bowl of popcorn.
Ingredients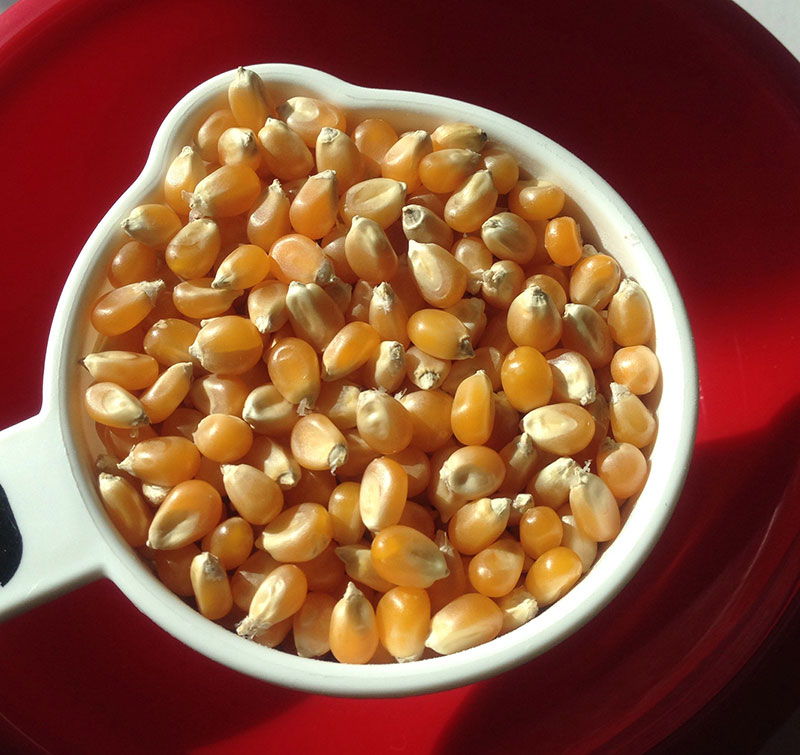 1 teaspoon vegetable oil

1/2 teaspoon salt

1/2 lime

chili powder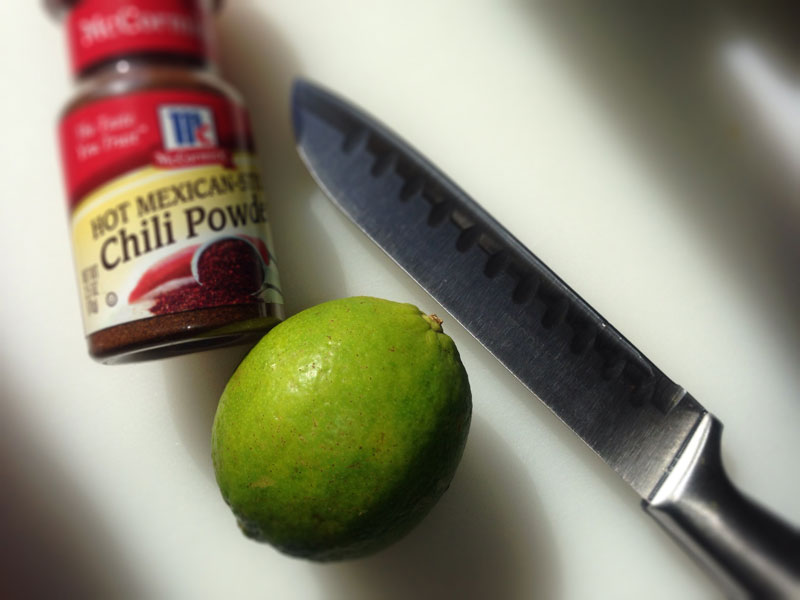 Directions
In a cup or small bowl, mix together the unpopped popcorn and oil. Pour the coated corn into a brown paper lunch sack, and fold the top of the bag over twice to seal in the ingredients.
Cook in the microwave at full power for 3 minutes, or until you hear pauses of about 2 seconds between pops. You may want to intentionally set a longer time like 4 minutes so that you don't have to start the microwave again if you need to go a tiny bit longer. Carefully open the bag to avoid steam, and pour into a serving bowl.
Squeeze two quarters of a lime over the popcorn and stir. Sprinkle the salt and chili powder to taste.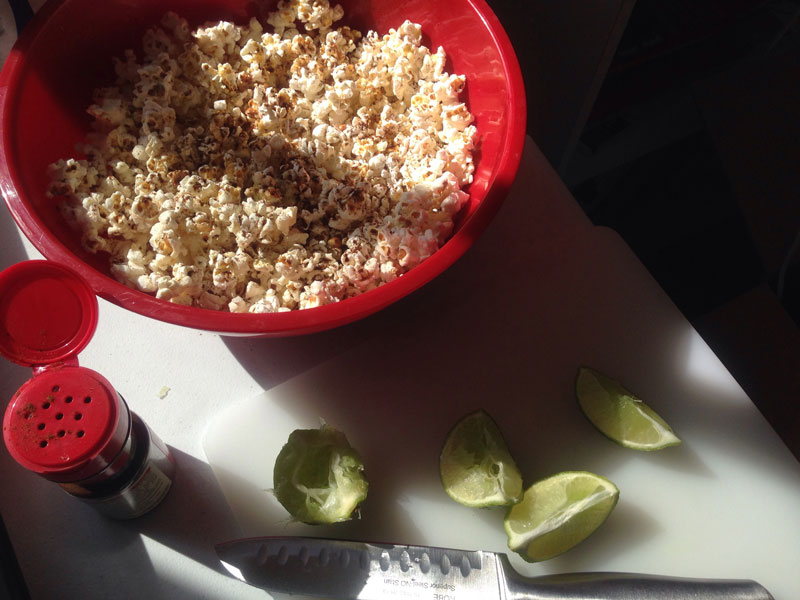 More ideas can be found in Leanne Brown's free cookbook. Try adding some siracha, or try something different entirely: brown sugar and orange zest, scallions and cilantro, tumeric and coriander, parmesan and black pepper, cayenne and smoked paprika, or parm and oregano.
Read more about Cooking
---